The Bean's Little Cyber World
If the music is skipping, click here. (it always skips once right at the beginning)
If that doesn't work, click here.


Hi everybody! I'm the Bean. Welcome to this little piece of my online world.

I started this place when my home page at The Globe stopped working. Finding myself homeless and alone in cyberspace, I decided I needed a world to wander. So I came here to the great outdoors to sleep under the stars and occasionally went home when The Globe was functioning properly. Now The Globe has made some changes I can't abide, so I've moved my home here to Tripod. I hope this is a better place to be.

Boy, was it ever hard to find someone to feed my cats while I was away from home! Want to see some pictures of my feline friends (and me and my husband too)? If so, click here.

Feel free to hang out if you want or take advantage of the links to other parts of my online world. What ever you do, I hope you enjoy yourself.
Some favorite places in my cyber world:
| | | |
| --- | --- | --- |
| | My own web pages: | |
Home of the Bean-Home, home again. I like to be here when I can. My own little home page.

The Bean's Ernie Reyes Jr. Fan Page -This is my unofficial tribute to one of my favorite stars. I couldn't find any other fan pages for him out there so I took matters into my own hands.





---

The Dragon Keep Message Forum -A place to discuss a variety of different topics such as music, movies, living history, the Jersey Devil, and others.
---
The Bean's 1st NJV Page -My unofficial page about the Loyalist Revolutionary War re-enactment group I belong to.

Browne Jenkyn -My traditional Celtic band's page. We play music of the British Isles from the 1600's-1700's. We're on a mission to carry on tradition!
| | | |
| --- | --- | --- |
| | Other cool sites: | |
The Dragon Keep -My husband Del's page here at Tripod. (I'm never really cyber-homeless because he has a whole keep!) He built his because his home at The Globe wasn't working either.

Ernie Reyes Jr.'s Page -Like Martial Arts? Like Acting? Ernie Reyes Jr. talks about both and how they've affected his life.

Ghost Planet -The home page for Space Ghost Coast to Coast on Cartoon Network. Funny news stories and home pages for the Legion of Doom.

The Hunger Site -At The Hunger Site, all you have to do is click on the "Donate Free Food" button and The Hunger Site donates free food to people in need. The entire cost is paid by advertisers. There is no cost to you, and you can donate once per day!

The 80's Server -a cool place to play 80's Name that tune and trivia games. And almost all of it is WebTV Compatible! (A lot of the games are now for paying members only.)

The Globe -I still know some people at the message forums there so I go back from time to time, and it's where I built my first web page even though they don't care about their members.

The Delphi "Lost Globesters" Forum -The message forums at The Globe have been going through some unpopular changes so a lot of us have sought refuge at Delphi. You can also start your own message forum at Delphi by going here and signing up.
---
Hot Messenger -The first instant messaging service I know of that was compatible with WebTV. No downloads!

The Internet Movie Database -Find information about your favorite actors, movies, TV shows, directors, stuntmen and crew members. You can even search through quotes or character names to find the movie your looking for.

Fife and Drum -The place on the Web if you're into fife and drum music. They have a directory of musicians, classifieds, message boards, an online store and more.

@Websites -A great resource for web page builders. They even have message forums!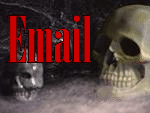 This Site Made With WebTV.

Last updated 7/12/2002.