Welcome to The Bean's unofficial Ernie Reyes Jr. fan page. Why an Ernie Reyes Jr. fan page? All the other guys I like have got both official pages and fan pages. I had seen Ernie's official page but as of March, 1999 I hadn't found any fan pages. Sure he'd been mentioned here and there on lots of pages, but I think he deserves more than that. This page is a dedication to one of my favorite actors as well as one of my most influential martial arts heroes.

Ernie Reyes Jr., in addition to being extremely cute, is one of the most talented martial artists I've ever seen. He began training in Taekwondo with his father at the age of four and entered his first competetition against adult black belts when he was seven (he was only a red belt at the time). He did very well from the start and within a year of his first tournament, he became the first, and only, child to achieve a national top-10 ranking in adult competitor ratings by a national magazine. When Ernie was ten he rarely failed to win the open creative forms in any tournament and even taught seminars for other martial artists. He finally retired from competitions at the ripe old age of twelve so he could persue his acting career.

Ernie has been wowing audiences since he was six years old and performing with his father's now famous West Coast Demo Team. The team became known as "The Harlem Globetrotters of the Martial Arts" and "The World's Best Demo Team" because of their spectacular choreography filled with dynamic moves mixed with comedy. There was no doubt that Ernie Jr. was a crowd pleasing favorite. Because of his work with the demo team, Ernie was noticed by a Hollywood talent agent and he broke into the world of acting at the age of eleven.


Ernie's Acting Career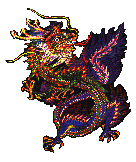 Ernie's Martial Arts Career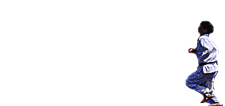 E-mail The Bean
To the Bean's little Cyber World
To Ernie Reyes Jr.'s Official Home Page
To Ernie Reyes Jr.'s Personal Scientology Page
Hits to page since March 1999:

This site made with WebTV.

*Though I have never recieved my prize for winning this contest (and Ernie's manager refuses to return my e-mail, therefor I no longer feel this was just a mistake), I want Ernie and all who love him to know that I do not blame Ernie for this. He probably doesn't even know about it.
If you know Ernie, please let him know the type of dishonest person his manager appears to be. I did not make this site for the contest anyway, but still, if you are promised something you should get it. Besides, poor behaviour from his manager reflects badly on Ernie, and I'd hate to see it harm Ernie's reputation in any way.*
*If this is, as I originally hoped, all a mistake or misunderstanding, I welcome Ernie's manager to contact me and set things right. I will, of course, post a full retraction of my above statements here if the situation is corrected. And please note that I do still have the e-mail in which the prize was promised to me.*